Welcome to SkateparkArt.com / SilverNozzle.com / HipHopSmellz.com / Jaymeer.com Artist of Multiple Mediums
Updated: May 2019 This is only a sample of my work. Remember, keep in the grind letting your dreams never DIE! D.I.Y. "Skate Army"
R.I.P. Monk aka Mark Hubbard / Long Live Grindline www.gofundme.com/Mark-Hubbard-memorial
New Products available from SilverNozzle. Allow up to 2 weeks for delivery of any order.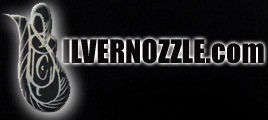 Contact / Email Jaymeericle@yahoo.com with any questions
Black Rhodium Plated Sterling .925 Silver Nozzle, with Rhodium Snap Bail (clasp) Limited to 8 pieces of each design 2019.

Rhodium Reversable Sterling Silver 24" Chain ss 3.8mm Diamond Cut Curb (One side sleek Black,textured)

Specify "Fat Cap" or "Phantom (standard aerosol stock tip in this case)" Limited 20" inch chains option by request or while supplies last. Select 20" & 24" Silver Chains
"Phantom Cap"

"Fat Cap"

Pewter Nozzle Keychain

Phantom Silver Earrings

Silver Needle Techniques

Silver Needle Alt. viewFat Cap Ring Alt. views Save photo to see larger version with more detail.

Fat Cap Ring sizes 8 -15

XXL Silver Nozzle Size to regular nozzle

Spraycan Bboy Medallion

.925 sterling silver w Leather cord & clasp in Velveteen bag $49

.925 sterling silver w Leather cord & clasp in Velveteen bag $49

Pewter Nozzles $20 with free sticker

.925 Sterling Silver in earring box $99

Sterling Silver Lifesize Turntable Needle in SN box $450

.925 Sterling Silver in ring box $60

Numbered Limited 1st edition of 50 @ 1oz weight .925 Sterling Silver logo box $99

Please request via email.

Sterling Silver .925
Nozzle & Chain not included in large velveteen pouch $99

Silver Nozzle Stickers FREE with order.
Cyclops Nozzle Lapel Pin

Burnside Skatepark "Ride Free"

R-33 RedBird

Painted Nozzle sticker

Icy Grape, Junglegreen,UltraFlat Black,Baby Blue, Aqua, Rusto Silver,FestivalGreen,WetPnt Red/Blue

Skate Army

Cyclops Nozzle Sticker & Lapel Pin $12

$3 Skateboard Eagle Kiss Cut Sticker 3.25" circle Proceeds go to paint for Burnside art or supplies

$5 each Redline Sticker Authentic NY Subway Car 3" x 11"

$2 each Sticker 2.5" Square

Die Cut Sticker 2.5" x 7.5"

$3 Kiss Cut sticker 2.75" x 3" & Mini Sticker $ go to supplies, paint or support for DIY

Skate Army Lapel Pin & mini Sticker $12

Spraycan Airfreshener (Spray Fresh Scent)

B-Boy Shoe Airfreshener (Leather Scent)
Support your Local Bridge Park or DIY. Support Burnside D.I.Y. gofundme.com/Burnside or support MarginalWayDIY gofundme.com/marginalwaydiy
FACEKOOK "JAY MEER" INSTAKOOK @JAYMEERICLE
All artwork is original, the concept, graphic design, photography, website, everything was created & © by Jaymeer unless noted.
Scroll down, Select photos, Get inspired! New Products added monthly.
Services - Clients - Bio - Statement - Exhibition History - Resume - Events - Interviews - Fine Art - Quotes - Skateboarding - Downloads - Links
SKatepark Murals

coming soon!

Tour 2019 :

Jaymeer Skatepark & Paint TOUR 2019 Australia March/April

Follow me @jaymeericle

New Product Releases 2019

Jaymeer Tour March & April Australia 2019

Past Events: Burnside XX Year Birthday/Anniversary

The Benefit for Marginal Way Skatepark event was great! Amazing Artwork & a good time. The Raffle raised over $500 The Art Auction raised over $1000. Surprise Guest Artist Bigfoot came through and donated a framed print. Also thanks to additional sponsors that didn't make it onto the flyer XXX Skateboards, Diamond Dist. , Force Trucks. We raised over a truckload of concrete, look forward to some new sections to skateboard for the park this summer. Thanks for your support!

Featured Artist

Section coming soon!

"LEON" D.S.M. photos soon!
Thank you, for visiting my sample online portfolio, please feel free to contact me for freelance work, commissions or questions! JayMeericle@yahoo.com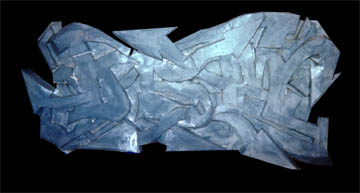 D.S.M. DA SKILLS MANIFEST 3' X 5' Dimensional mixed media 1999