Welcome to SkateparkArt.com / Jaymeer.com Artist of Multiple Mediums
Updated: JULY 2022 - LINK to NEW online STORE MERCH = www.MEERICLEMFG.com
FACE "JAY MEER" INSTA @JAYMEERICLE Contact = Jaymeericle@yahoo.com
All artwork is original, the concept, graphic design, photography, website, everything was created & © by Jaymeer unless noted.
Scroll down, Select photos, Get inspired! New Products added monthly.
Services - Clients - Bio - Statement - Exhibition History - Resume - Events - Interviews - Fine Art - Quotes - Skateboarding - Downloads - Links
Site Redesign & SKatepark Art Page & Murals

coming Late 2022!

COAST TO COAST Tour 2022 :

STARTS SEPT 1st

Follow me on Instagram @jaymeericle

RipRideRally

Philly

Past Events: Burnside XX Year Birthday/Anniversary

The Benefit for Marginal Way Skatepark event was great! Amazing Artwork & a good time. The Raffle raised over $500 The Art Auction raised over $1000. Surprise Guest Artist Bigfoot came through and donated a framed print. Also thanks to additional sponsors that didn't make it onto the flyer XXX Skateboards, Diamond Dist. , Force Trucks. We raised over a truckload of concrete, look forward to some new sections to skateboard for the park this summer. Thanks for your support!

Past Tour 2019 :

Jaymeer Skatepark & Paint TOUR 2019 Australia March/April

Featured Artist

Section coming soon!

"LEON" D.S.M. photos soon!
Thank you for visiting, please feel free to contact me for freelance work or commissions! Jaymeericle@yahoo.com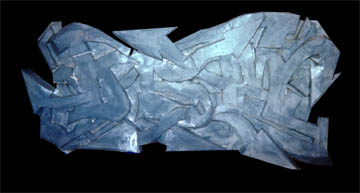 D.S.M. DA SKILLS MANIFEST 3' X 5' Dimensional mixed media 1999